RECENT AMF PRODUCT REVIEWS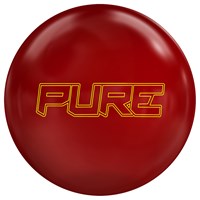 AMF Pure
Reviewed:

Friday, Apr 24, 2015
Reviewer:

heavytop4 from racine, wi
AMF Pure is pure hook!
AMF Pure
#15.2
2"" pin
2.5 oz top

Rt. hand
14-15 mph
PAP 4 9/16

Drilling: 4 1/2 by 4, pin down, surface 3000 with hand polish
Volume 38-41ft
THS, Kegel Challenge Series, Sport

The new AMF Pure is just that - pure hook! If you're looking for the heavy oil ball this one is it. Drilled mine pin down, 4 1/2 by 4. Puts pin at 12 o'clock for me. With the 1500 E finish to it and my ball speed, forget it! I was amazed at how much this ball wants to roll right out of my hand. Early hook and a smooth backend. After 5 shots took the Pure to the… -

Bottom Line:

Yes, I would recommend this to a friend
Recent AMF Product Reviews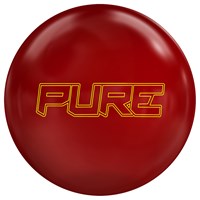 AMF Pure
Reviewed:

Friday, Apr 24, 2015
Reviewer:

heavytop4 from racine, wi
AMF Pure is pure hook!
AMF Pure
#15.2
2"" pin
2.5 oz top

Rt. hand
14-15 mph
PAP 4 9/16

Drilling: 4 1/2 by 4, pin down, surface 3000 with hand polish
Volume 38-41ft
THS, Kegel Challenge Series, Sport

The new AMF Pure is just that - pure hook! If you're looking for the heavy oil ball this one is it. Drilled mine pin down, 4 1/2 by 4. Puts pin at 12 o'clock for me. With the 1500 E finish to it and my ball speed, forget it! I was amazed at how much this ball wants to roll right out of my hand. Early hook and a smooth backend. After 5 shots took the Pure to the… -

Bottom Line:

Yes, I would recommend this to a friend