RECENT DV8 PRODUCT REVIEWS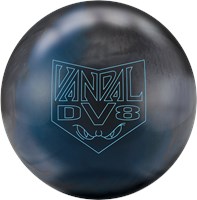 DV8 Vandal
Reviewed:

Tuesday, Jul 21, 2015
Reviewer:

Jared Wolf from Lowell, AR
DV8's Best Asymmetric Ball to Date
Bowler Stats:
Speed: 18-19mph
Rev Rate: 400-450rpm
Axis Rotation: Medium
Axis Tilt: Low
Ball Layout: 45 by 5" by 50 with P2 hole
The Vandal reminds me a lot of what I first saw in the Wicked Siege and the Aura (two of my favorite asymmetricals of all time), only a bit stronger downlane. Just a touch of midlane read to control the overall reaction before cutting loose on the backends. While I've had success with DV8 asymmetrics in the past, the Vandal is in a class all its own. Between the new Vandal core and the new composite pearl… -

Bottom Line:

Yes, I would recommend this to a friend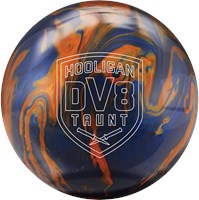 DV8 Hooligan Taunt
Reviewed:

Sunday, Jul 19, 2015
Reviewer:

Berberry44 from Providence RI
Great ball to price ratio
For the price, you can't beat the quality of this ball. If you're a league bowler and want a new, relatively inexpensive bowling ball for the start of the fall season, this ball is for you. For tournament bowlers, if you need a ball for medium to lower volume patterns or for the burn, this should be your go-to ball. Even on dryer house patterns, this ball will provide a consistent, predictable reaction. -

Bottom Line:

Yes, I would recommend this to a friend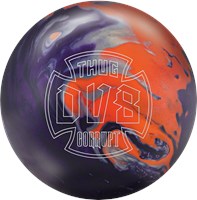 DV8 Thug Corrupt
Reviewed:

Monday, Jul 13, 2015
Reviewer:

Will from Hempstead, NY
I love this ball!!!
The Thug Corrupt is that go to ball!!!!!!!!!! If you needed a ball that hooks a little earlier than the Thug Unruly on the fresh, this is the ball for you!!! It reads very well down lane and recovers aggressive and clean in the backend! I wi.ould recommend this ball to anyone who is looking for that same motion as the Thug Unruly but need an earlier read on the lanes. -

Bottom Line:

Yes, I would recommend this to a friend
Recent DV8 Product Reviews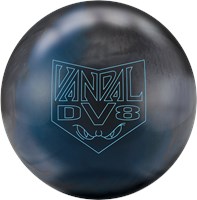 DV8 Vandal
Reviewed:

Tuesday, Jul 21, 2015
Reviewer:

Jared Wolf from Lowell, AR
DV8's Best Asymmetric Ball to Date
Bowler Stats:
Speed: 18-19mph
Rev Rate: 400-450rpm
Axis Rotation: Medium
Axis Tilt: Low
Ball Layout: 45 by 5" by 50 with P2 hole
The Vandal reminds me a lot of what I first saw in the Wicked Siege and the Aura (two of my favorite asymmetricals of all time), only a bit stronger downlane. Just a touch of midlane read to control the overall reaction before cutting loose on the backends. While I've had success with DV8 asymmetrics in the past, the Vandal is in a class all its own. Between the new Vandal core and the new composite pearl… -

Bottom Line:

Yes, I would recommend this to a friend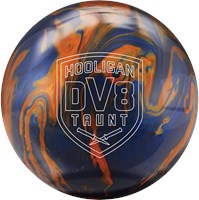 DV8 Hooligan Taunt
Reviewed:

Sunday, Jul 19, 2015
Reviewer:

Berberry44 from Providence RI
Great ball to price ratio
For the price, you can't beat the quality of this ball. If you're a league bowler and want a new, relatively inexpensive bowling ball for the start of the fall season, this ball is for you. For tournament bowlers, if you need a ball for medium to lower volume patterns or for the burn, this should be your go-to ball. Even on dryer house patterns, this ball will provide a consistent, predictable reaction. -

Bottom Line:

Yes, I would recommend this to a friend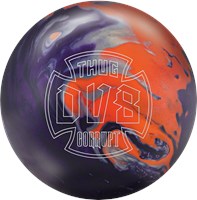 DV8 Thug Corrupt
Reviewed:

Monday, Jul 13, 2015
Reviewer:

Will from Hempstead, NY
I love this ball!!!
The Thug Corrupt is that go to ball!!!!!!!!!! If you needed a ball that hooks a little earlier than the Thug Unruly on the fresh, this is the ball for you!!! It reads very well down lane and recovers aggressive and clean in the backend! I wi.ould recommend this ball to anyone who is looking for that same motion as the Thug Unruly but need an earlier read on the lanes. -

Bottom Line:

Yes, I would recommend this to a friend