Columbia Swerve FX X-OUT
The Columbia Swerve FX takes the technology created for the original Swerve to the next level. This pearl version of the ball produces a strong backend motion at the backend which creates awesome pin action. Due to the low mass bias this ball can be drilled many different ways and still perform well. The core shape allows a powerful mid-lane reaction that is not common for symmetrical shape cores, but it does offer the consistency of a symmetric ball. Just like the original the Swerve FX has HyperSHOCK Technology added to the outer core to offer boosted energy that causes the ball to move through the pins like you wouldn't believe. Get your Swerve FX on!
BALL MAY BE AN IRREGULAR WEIGHT, CONTAIN IRREGULAR PIN OR TOP-WEIGHT, OR MAY HAVE A SLIGHT SURFACE BLEMISH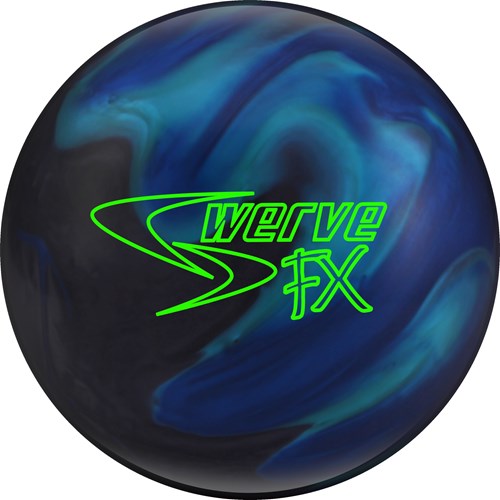 Similar Balls:
These have the same Hook Potential, Lane Conditions and Coverstock as the Columbia Swerve FX X-OUT.