Ebonite Cyclone Black/Gold/Silver X-OUT
The Ebonite Cyclone was designed to have length down the lane with a strong backend reaction on light to medium oil. The Cyclone Torque core is surrounded by a GB 10.7 coverstock sanded down to a 4000 Grit Abralon Sanding Pad finish. Polishing this ball with the Powerhouse Factor Finish Ball Polish gives the Cyclone its length while the coverstock and core combination facilitate the backend reaction. Coming in multiple colors, blow your competitors away with the Ebonite Cyclone!
BALL MAY BE AN IRREGULAR WEIGHT, CONTAIN IRREGULAR PIN OR TOP-WEIGHT, OR MAY HAVE A SLIGHT SURFACE BLEMISH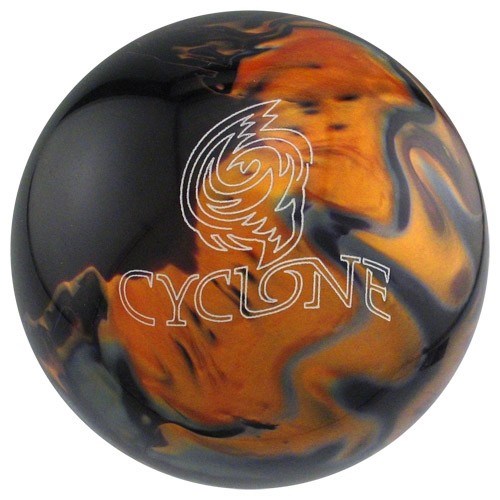 Similar Balls:
These have the same Hook Potential, Lane Conditions and Coverstock as the Ebonite Cyclone Black/Gold/Silver X-OUT.