Hammer Arson High Flare X-OUT
For the Hammer Arson High Flare the research and development team modified the Arson core to create the Arson 2 core. In doing this they increased the differential which gives the ball more flare potential. They then covered the ball in their Max-Hook Pearl coverstock. This bowling ball is Carbon Fiber Infused! Carbon fiber is one of the toughest materials on earth. Hammer decided to add this material to the inner core of this ball for added strength and durability allowing them to offer an incredible 3 year warranty.
BALL MAY BE AN IRREGULAR WEIGHT, CONTAIN IRREGULAR PIN OR TOP-WEIGHT, OR MAY HAVE A SLIGHT SURFACE BLEMISH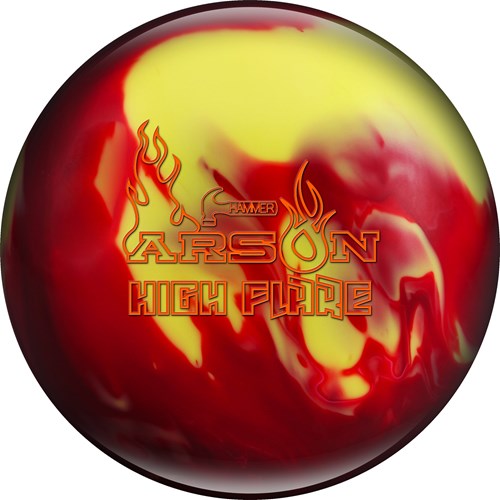 Similar Balls:
These have the same Hook Potential, Lane Conditions and Coverstock as the Hammer Arson High Flare X-OUT.