Hammer Black Widow Dark Legend Solid X-OUT
Add this ball to Hammer's list of legendary bowling balls. The Hammer Black Widow Dark Legend Solid is the strongest ball in the Black Widow line to date. The Gas Mask core has proven time and again that it never quits. The Semtex solid reactive coverstock on this ball offers more friction than you have seen before which is only enhanced by the 500/2000 Abralon finish. This combination makes the ball strong and ready to conquer any amount of lane oil. This bowling ball is Carbon Fiber Infused! Carbon fiber is one of the toughest materials on earth. Hammer decided to add this material to the inner core of this ball for added strength and durability allowing them to offer an incredible 3 year warranty.
BALL MAY BE AN IRREGULAR WEIGHT, CONTAIN IRREGULAR PIN OR TOP-WEIGHT, OR MAY HAVE A SLIGHT SURFACE BLEMISH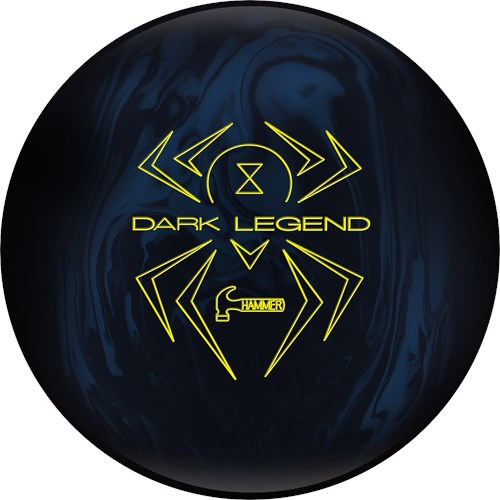 Similar Balls: Same Hook Potential, Lane Conditions & Coverstock as the Hammer Black Widow Dark Legend Solid X-OUT.