Hammer Black Widow Red Legend X-OUT
Hammer continues to make the stuff of legends. The Black Widow Red Legend takes the proven history of the Black Widow line and continues to turn it up a notch. This pearl ball creates length and backend like no other. Combine that with popular Gas Mask core and this is a ball that you will make your own legends with. This bowling ball is Carbon Fiber Infused! Carbon fiber is one of the toughest materials on earth. Hammer decided to add this material to the inner core of this ball for added strength and durability allowing them to offer an incredible 3 year warranty.
***BALL MAY BE AN IRREGULAR WEIGHT, CONTAIN IRREGULAR PIN OR TOP-WEIGHT, OR MAY HAVE A SLIGHT SURFACE BLEMISH***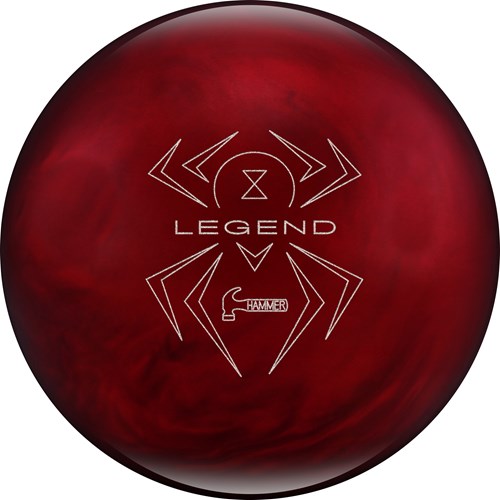 Similar Balls: Same Hook Potential, Lane Conditions & Coverstock as the Hammer Black Widow Red Legend X-OUT.