Track Mako X-OUT
The Mako shark is one of the most intelligent and most deadly sharks in the water. That is why Track named this high performance ball the Track Mako. This predator of a ball contains Track's second generation of their dual density core. The Mako core is wrapped in the QR-10 Solid coverstock making this ball ready to thrash in some heavy oil. This ball offers a quick response in oil as well as a continuous down-lane motion.
BALL MAY BE AN IRREGULAR WEIGHT, CONTAIN IRREGULAR PIN OR TOP-WEIGHT, OR MAY HAVE A SLIGHT SURFACE BLEMISH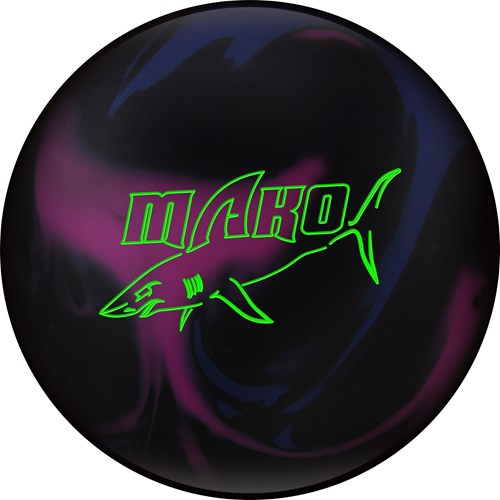 Similar Balls: Same Hook Potential, Lane Conditions & Coverstock as the Track Mako X-OUT.