Recent Customer Reviews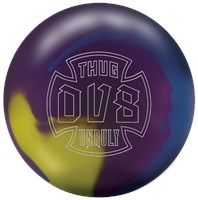 DV8 Thug Unruly
Reviewed:

Thursday, Apr 30, 2015
Reviewer:

Lefty from Fort Wayne, IN
Best Ball on the Market
My Name is Doug and I am Left Handed and I throw the ball around 15-16mph. This is my second review on the Thug Unruly and this is my second Thug Unruly Drilled. The drilling I did on my second Thug Unruly is the same as the first Thug Unruly but I changed the surface on the ball. The surface I did on the second Thug Unruly is I took it out of box surface and then I hit it with Royal Compound and Then Royal Shine and this ball is Glossy. I did this because when my first Thug Unruly starts to read up to early, I can go to the Glossy one and… -

Bottom Line:

Yes, I would recommend this to a friend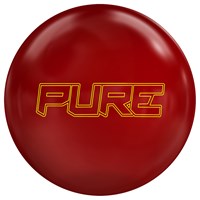 AMF Pure
Reviewed:

Friday, Apr 24, 2015
Reviewer:

heavytop4 from racine, wi
AMF Pure is pure hook!
AMF Pure
#15.2
2"" pin
2.5 oz top

Rt. hand
14-15 mph
PAP 4 9/16

Drilling: 4 1/2 by 4, pin down, surface 3000 with hand polish
Volume 38-41ft
THS, Kegel Challenge Series, Sport

The new AMF Pure is just that - pure hook! If you're looking for the heavy oil ball this one is it. Drilled mine pin down, 4 1/2 by 4. Puts pin at 12 o'clock for me. With the 1500 E finish to it and my ball speed, forget it! I was amazed at how much this ball wants to roll right out of my hand. Early hook and a smooth backend. After 5 shots took the Pure to the… -

Bottom Line:

Yes, I would recommend this to a friend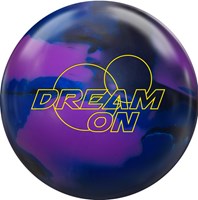 900Global Dream On
Reviewed:

Wednesday, Apr 22, 2015
Reviewer:

Hans S. from Colorado Springs, CO
900 Global Dream On
BALL SPECS
Pin Length: 3"-3.5"
Starting Top Weight: 3.04oz
Ball Weight: 15.3

DRILL PATTERN
Dual Angle Layout: 50* x 4" 40*
No X-Hole

BOWLER STYLE
Ball Speed: 15.5 - 16
PAP: 4-5/8" (right), 1-1/4" (up)

SURFACE PREP
Grit: OOB (4,000 grit)
Type: Dull

LANE CONDITION
Length: 39'-42'
Volume: Medium, Medium-Heavy, Heavy
Type: THS, 2014 Tournament of Champions, 2012 US Open, 2014 USBC Masters, 2015 USBC Masters, 2015 USBC Open Team Pattern

COMMENTS
If you were in love with the Dream like I was and really wanted the same ball in a solid, enter the… -

Bottom Line:

Yes, I would recommend this to a friend
Recent Customer Reviews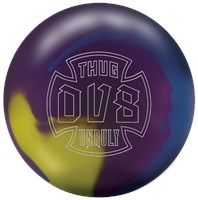 DV8 Thug Unruly
Reviewed:

Thursday, Apr 30, 2015
Reviewer:

Lefty from Fort Wayne, IN
Best Ball on the Market
My Name is Doug and I am Left Handed and I throw the ball around 15-16mph. This is my second review on the Thug Unruly and this is my second Thug Unruly Drilled. The drilling I did on my second Thug Unruly is the same as the first Thug Unruly but I changed the surface on the ball. The surface I did on the second Thug Unruly is I took it out of box surface and then I hit it with Royal Compound and Then Royal Shine and this ball is Glossy. I did this because when my first Thug Unruly starts to read up to early, I can go to the Glossy one and… -

Bottom Line:

Yes, I would recommend this to a friend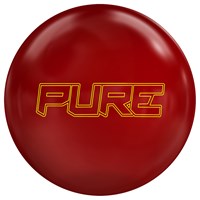 AMF Pure
Reviewed:

Friday, Apr 24, 2015
Reviewer:

heavytop4 from racine, wi
AMF Pure is pure hook!
AMF Pure
#15.2
2"" pin
2.5 oz top

Rt. hand
14-15 mph
PAP 4 9/16

Drilling: 4 1/2 by 4, pin down, surface 3000 with hand polish
Volume 38-41ft
THS, Kegel Challenge Series, Sport

The new AMF Pure is just that - pure hook! If you're looking for the heavy oil ball this one is it. Drilled mine pin down, 4 1/2 by 4. Puts pin at 12 o'clock for me. With the 1500 E finish to it and my ball speed, forget it! I was amazed at how much this ball wants to roll right out of my hand. Early hook and a smooth backend. After 5 shots took the Pure to the… -

Bottom Line:

Yes, I would recommend this to a friend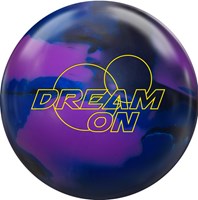 900Global Dream On
Reviewed:

Wednesday, Apr 22, 2015
Reviewer:

Hans S. from Colorado Springs, CO
900 Global Dream On
BALL SPECS
Pin Length: 3"-3.5"
Starting Top Weight: 3.04oz
Ball Weight: 15.3

DRILL PATTERN
Dual Angle Layout: 50* x 4" 40*
No X-Hole

BOWLER STYLE
Ball Speed: 15.5 - 16
PAP: 4-5/8" (right), 1-1/4" (up)

SURFACE PREP
Grit: OOB (4,000 grit)
Type: Dull

LANE CONDITION
Length: 39'-42'
Volume: Medium, Medium-Heavy, Heavy
Type: THS, 2014 Tournament of Champions, 2012 US Open, 2014 USBC Masters, 2015 USBC Masters, 2015 USBC Open Team Pattern

COMMENTS
If you were in love with the Dream like I was and really wanted the same ball in a solid, enter the… -

Bottom Line:

Yes, I would recommend this to a friend