RECENT Motiv PRODUCT REVIEWS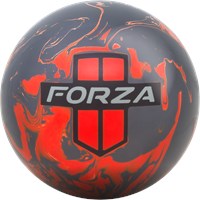 Motiv Forza
Reviewed:

Monday, Dec 8, 2014
Reviewer:

rpetrin from Wichita, KS
Favorite!
The Motiv Forza has now become a favorite of mine. Featuring the Helix Solid Reactive coverstock and the all new Torx weight block, this maybe one of the most controllable balls I have ever thrown. The Forza is unique to the Motiv line because it is the only ball to have a mid-range core at 2.50. This makes the ball read the middle of the lane very well with great control. The cover is generally used in heavier amounts of oil.

For me, I use this ball pretty much all the time! It is the first ball I put on the rack. It is my go to ball because… -

Bottom Line:

Yes, I would recommend this to a friend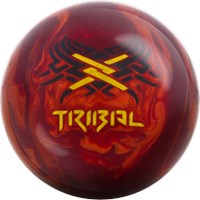 Motiv Tribal Fire
Reviewed:

Wednesday, Nov 12, 2014
Reviewer:

AF Roller from Sacramento, CA
Lots of Bang
Great ball. Had it drilled to go long and hook hare from inside line. It hooked so hard playing 12 to 15 bd, I had to move deeper. Great action, love it but still getting used to it. -

Bottom Line:

Yes, I would recommend this to a friend
Recent Motiv Product Reviews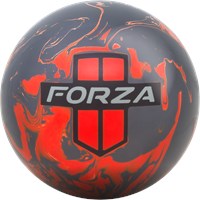 Motiv Forza
Reviewed:

Monday, Dec 8, 2014
Reviewer:

rpetrin from Wichita, KS
Favorite!
The Motiv Forza has now become a favorite of mine. Featuring the Helix Solid Reactive coverstock and the all new Torx weight block, this maybe one of the most controllable balls I have ever thrown. The Forza is unique to the Motiv line because it is the only ball to have a mid-range core at 2.50. This makes the ball read the middle of the lane very well with great control. The cover is generally used in heavier amounts of oil.

For me, I use this ball pretty much all the time! It is the first ball I put on the rack. It is my go to ball because… -

Bottom Line:

Yes, I would recommend this to a friend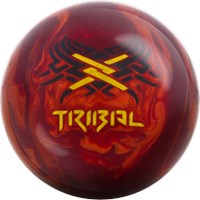 Motiv Tribal Fire
Reviewed:

Wednesday, Nov 12, 2014
Reviewer:

AF Roller from Sacramento, CA
Lots of Bang
Great ball. Had it drilled to go long and hook hare from inside line. It hooked so hard playing 12 to 15 bd, I had to move deeper. Great action, love it but still getting used to it. -

Bottom Line:

Yes, I would recommend this to a friend