SHOP Radical BOWLING GEAR
RECENT Radical PRODUCT REVIEWS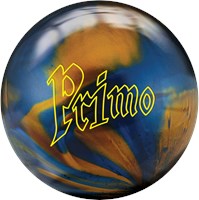 Radical Primo
Reviewed:

Friday, Oct 2, 2015
Reviewer:

PeeDee02 from Trois-Rivieres, Qc, CAN
Radical Primo
The new Primo is the newcomer in the Reliable line. This ball will replace the successful Yeti line. The Primo is really impressive for a symmetric ball. It gives you a pretty good read in the midlane and it keeps a lot of energy in the backend.

For me, that ball has a lot of versatility. That's why it's now my benchmark ball. I can play it on fresh or later in game 3 or 4 when I need a stronger ball to play deeper inside part of the lane and need backend. I punched it 60x4.75x50. It gives me a very predictable reaction and it complements… -

Bottom Line:

Yes, I would recommend this to a friend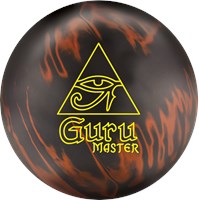 Radical Guru Master
Reviewed:

Wednesday, Sep 30, 2015
Reviewer:

RobRomer from Brick NJ
Monster hook, monster HIT.
This brings hook (currently) to the next level. This by for the biggest hooking ball out there, for now. Compared to the previous two Guru releases, this ball is earlier and a little bit smoother. The extremely drilling versatile core offers a wide range of drilling options benefiting every type of bowler. I personally have been using the continuous and low flare layouts with lots of success. 60/3.75/30, 80/2.5/45 and 100/1.25/60. Lots of hook and EXTREME hit, smoother and less hook with strong hit and super smooth and straight hook with big… -

Bottom Line:

Yes, I would recommend this to a friend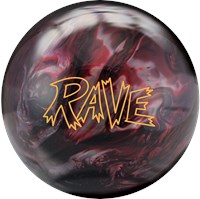 Radical Rave
Reviewed:

Tuesday, Jul 21, 2015
Reviewer:

pbaway from Sanford,NC
Rave
Rave
Another great ball from Radical Bowling Technologies.
This ball is very clean through the heads. This ball is around 3 and 1 boards stronger than the Grease monkey. It goes longer than the Grease monkey with more hook on the backend.
Have used it on short sport and on house patterns. It also works on broken down medium patterns.
This ball works with all style of bowlers.

Robert Way -

Bottom Line:

Yes, I would recommend this to a friend
Recent Radical Product Reviews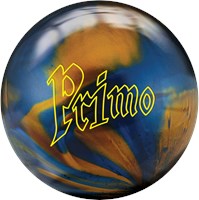 Radical Primo
Reviewed:

Friday, Oct 2, 2015
Reviewer:

PeeDee02 from Trois-Rivieres, Qc, CAN
Radical Primo
The new Primo is the newcomer in the Reliable line. This ball will replace the successful Yeti line. The Primo is really impressive for a symmetric ball. It gives you a pretty good read in the midlane and it keeps a lot of energy in the backend.

For me, that ball has a lot of versatility. That's why it's now my benchmark ball. I can play it on fresh or later in game 3 or 4 when I need a stronger ball to play deeper inside part of the lane and need backend. I punched it 60x4.75x50. It gives me a very predictable reaction and it complements… -

Bottom Line:

Yes, I would recommend this to a friend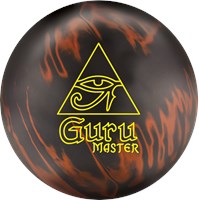 Radical Guru Master
Reviewed:

Wednesday, Sep 30, 2015
Reviewer:

RobRomer from Brick NJ
Monster hook, monster HIT.
This brings hook (currently) to the next level. This by for the biggest hooking ball out there, for now. Compared to the previous two Guru releases, this ball is earlier and a little bit smoother. The extremely drilling versatile core offers a wide range of drilling options benefiting every type of bowler. I personally have been using the continuous and low flare layouts with lots of success. 60/3.75/30, 80/2.5/45 and 100/1.25/60. Lots of hook and EXTREME hit, smoother and less hook with strong hit and super smooth and straight hook with big… -

Bottom Line:

Yes, I would recommend this to a friend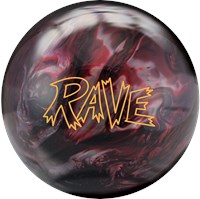 Radical Rave
Reviewed:

Tuesday, Jul 21, 2015
Reviewer:

pbaway from Sanford,NC
Rave
Rave
Another great ball from Radical Bowling Technologies.
This ball is very clean through the heads. This ball is around 3 and 1 boards stronger than the Grease monkey. It goes longer than the Grease monkey with more hook on the backend.
Have used it on short sport and on house patterns. It also works on broken down medium patterns.
This ball works with all style of bowlers.

Robert Way -

Bottom Line:

Yes, I would recommend this to a friend