Ebonite Game Breaker 2 MVP X-OUT
The successful Ebonite Game Breaker line of bowling balls continues with the Game Breaker 2 MVP. This ball takes what is great about the previous GB2 bowling balls and creates an MVP. The Enhanced V2 core and the GB 10.7 Hybrid combine to offer strong and predictable ball motion with added length on medium oil conditions.
BALL MAY BE AN IRREGULAR WEIGHT, CONTAIN IRREGULAR PIN OR TOP-WEIGHT, OR MAY HAVE A SLIGHT SURFACE BLEMISH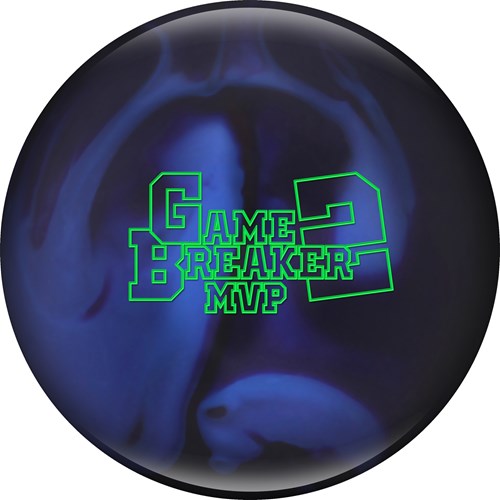 Similar Balls: Same Hook Potential, Lane Conditions & Coverstock as the Ebonite Game Breaker 2 MVP X-OUT.