Recent 900 Global Product Reviews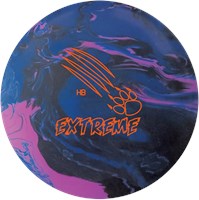 Reviewed: Sunday, Jan 5, 2020
Reviewer: Chris from Spokane, WA
HOOK!
As someone who is rev rate challenged, I needed a ball that would allow me to move in on and play parts of the lane that I could never think of, when the lanes are flooded. This is that ball. Along with another aggressive layout. Overall, this covers about the same number of boards as my flux does however this ball is much earlier and much smoother. While I am impressed with how strong this ball is, I think what's most impressive is how the ball goes through the pins. The ball keeps the pins low I have increased my carry percentage. With this…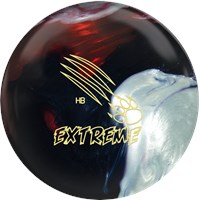 Reviewed: Sunday, Dec 29, 2019
Reviewer: Rick K: 900 Global Staff Member from Penndel, PA
Hard Hitting Beauty!
The Honey Badger Extreme, Plus 750 Series, is TNT for any arsenal! The Honey Badger Extreme Pearl is a guided missile with one mission! Explode on impact! Let's break down this "Pearl" weapon!

900 Global took it's highly successful 2-piece Grapnel Asymmetric Core (found in the original Honey Badger) and added an outer core which "has increased our dynamic integrity across the weights." OK, what does that mean? After rolling a 15 lb. version, what I witnessed was a ROLL that rivals' the best of a 16 lb. ball crunch! Light hits swirled,…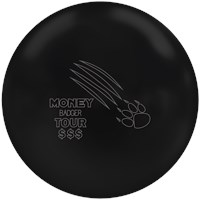 Reviewed: Thursday, Nov 14, 2019
Reviewer: Rick from Penndel Pa
Money Badger Tour Brings Success!
MONEY BADGER TOUR: Tour Preferred 700 Series
Coverstock: S78R Solid
Finish: 2000 Grit Abralon
Core: Inverted Grapnel Asymmetric
RG: 2.57 (15lb)
Differential: 0.044 (15lb)
Int. Diff: 0.008 (15lb)
Layout: 45 x 3 ¾ x 35
Tester PAP: 4 1/2 R, 1/2 D
Lane Condition: Medium - Heavy

The 900 Global "Money Badger Tour" is the newest addition to the Tour Preferred 700 series along with the "Money Badger Pearl". This "solid" version of the Money Badger Line seriously strengthens the "A" game of your arsenal. Let's break it down!

Like its Green,…