We'd like to offer you $5 off your purchase of $50 or more today!
Coupon excludes instant bonus items, hot deal items, and gift certificates.
RECENT 900 Global PRODUCT REVIEWS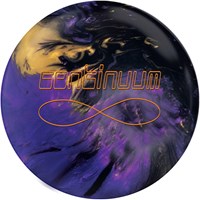 900Global Continuum
Reviewed:

Friday, Aug 10, 2018
Reviewer:

Stanley Waite, 900 Global Staff Member from Delaware
Ball Specs
Cover Stock: 82RX Hybrid
Finish: 2000 Grit Abralon
Core: Ellipticon Asymmetric
Layout: 55 x 5 1/8 x 60
RG: 2.49
Differential: 0.054
Intermediate Diff: 0.029

Review
The Tour Engineered 900 Series Continuum is a great addition to my tournament bag. This is now the strongest ball in my bag. The new 82RX Hybrid cover stock allows the ball to stand up extremely well in the mid lane. The Ellipticon Asymmetric Core gives a very strong reaction on the backend and is very continuous throw pins. My ball layout is 55x5 1/8x60. For a low to… -

Bottom Line:

Yes, I would recommend this to a friend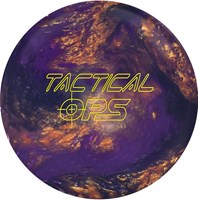 900Global Tactical Ops
Reviewed:

Thursday, Aug 2, 2018
Reviewer:

Donny carr from Ft. meade Md.
The Tactical Ops
A medium, medium heavy skid flip ball, got mine drilled 60 x4 x40
If you like to stay in your comfort zone longer without moving too much,
the Tactical Ops will keep you there. The Tactical Ops is perfect for fresh
oil, can be your first ball out of the bag. It will handle most conditions with
speed adjustments. This ball has great recovery from most angles, I've played
it outside, inside, and in the track area and it flips back from all. Make this your
ball.

Donny Carr, 900 Global Staff -

Bottom Line:

Yes, I would recommend this to a friend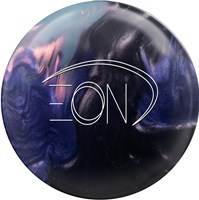 900Global Eon
Reviewed:

Friday, Jul 13, 2018
Reviewer:

Scott McCleery from Lubbock Texas
The Eon is a brand new ball that include new core and cover. It has the Olloid Symmetric core and the S82RX Pearl cover on it. This ball provides a very clean look through the fronts and gives you quick response to friction. It is excellent for medium patterns and house shots. It provided me a really good look once the lanes broke down and needed something little cleaner with retained energy for the back part of the lane. The ball still rolls in the midland very well for a pearl but never seems to let that bother it when it hits the… -

Bottom Line:

Yes, I would recommend this to a friend