Take $5 off your purchase of $50+ today!
Coupon excludes instant bonus items, hot deal items, and gift certificates.
It all started with a single black ball called the Hammer with a urethane shell twice as thick as other bowling ball makers were using. The result? It hit harder and knocked down more pins! This was the first in a long line of no-nonsense high-performance bowling balls for serious bowlers. It's still true today. "Nothing hits like a Hammer."

Recent Hammer Reviews
Reviewed: Friday, Jul 9, 2021
Reviewer: Mathew Jones from Arizona
Control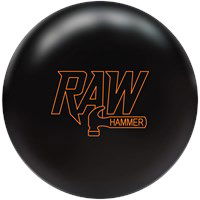 Raw solid is definitely a great piece to have that works on variety of patterns ranging from medium to short. With the solid covers it's able to read the heavier volumes up front and give you a very controlled and readable motion in the backends. I pretty solid piece on house conditions that let's you stay up against the friction for a longer period.
Reviewed: Saturday, Jun 12, 2021
Reviewer: C.Miller from California
Raw Power!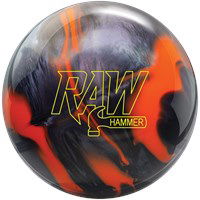 The Hammer Raw Hybrid is a ball that I found to be smooth and controllable from front to back. On a fresh house shot, this hybrid was still to clean. Hit the surface lightly with a 2000 pad and the ball read earlier and created better continuation through the pins.
The Raw Hybrid by Hammer can be found in the new, lower mid performance line up along with a solid and pearl versions.
Truly, a lot of ball for the price.
Nothing hits like a Hammer!!
Reviewed: Saturday, Jun 5, 2021
Reviewer: TJ from NY
Raw Hammer Pearl Purple/ Pink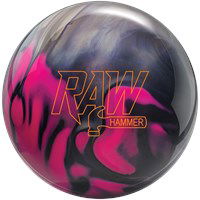 The New Raw Hammer series is at a lower price point but don't let the cheaper price fool you. These balls are amazing regardless of price. This pearl raw hammer is great for the later blocks as the pattern starts to break down in the fronts or even on typical house shots. Having this ball in my bag makes it very easy to make the switch when I need something to get through the spot. I find this is my go to ball when I need to switch out from my obsession tour or damn good verge