Take $5 off your purchase of $50+ today!
Coupon excludes instant bonus items, hot deal items, and gift certificates.
It all started with a single black ball called the Hammer with a urethane shell twice as thick as other bowling ball makers were using. The result? It hit harder and knocked down more pins! This was the first in a long line of no-nonsense high-performance bowling balls for serious bowlers. It's still true today. "Nothing hits like a Hammer."

Recent Hammer Reviews
Reviewed: Monday, Feb 22, 2021
Reviewer: Joey G. from South San Francisco, Ca
Web M.B.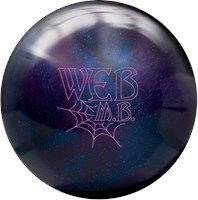 The Web line has been a proven favorite and the new Web M.B. continues that great performance. I found this gem to be very angular off the friction yet still very controllable. Also, I was impressed how easy it is to keep in front of me while closing the angles down. The Web M.B. goes through the pin deck well, and is perfect when the lanes get a little burnt. So much energy saved up that carves through the pins. A must have for big wheelers and low rev players as well. Something for everyone in this gem. Get yours today!!
Reviewed: Sunday, Feb 21, 2021
Reviewer: Joey G. from South San Francisco, Ca
She's back!!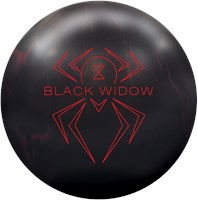 The Black Widow 2.0 is very much like the original Black Widow but a bit stronger. I liked the surface out of the box which was very smooth and responsive. Allowed me to close down the angles as well as open them up and was pleased that it was very predictable from every angle. This is definitely a ball to have in your bag and if you were a fan of the original, you'll be in love with this baby!!
Reviewed: Saturday, Feb 13, 2021
Reviewer: Rich from NY
Ball is an absolute must in your bag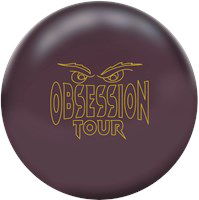 Drilled my Hammer Obsession Tour with my benchmark layout 55 x 4.5 x 40. Ball is great on the fresh, has mid-lane but also very smooth and continuous on the backend. Able to get a few games out of it before I have to ball down to something weaker. I would highly recommend this ball for anyone looking for something on the fresh that needs that extra pop to get through the oil!