Recent Track Product Reviews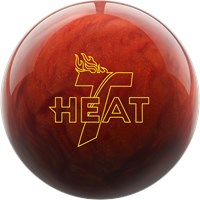 Reviewed: Friday, Aug 2, 2019
Reviewer: Freeswing from Washington, DC
Finish through the pins AMAZING!!!!!!!
Heat Lava - Various sport and house patterns
Positive Axis Point 4 3/8 right 1/2 up.
Finish through the pins is amazing for me, maybe it's the layout or maybe it's the lane surface(s). I have bowled at four different bowling centers and the drive through the pins when using the Heat Lava is amazing. I tried to box surface on a fresh house pattern, the ball roll seemed normal (normal pearl reaction for me length (skid), sharp or arcing of the friction). The finish through the pins for me was different then any Heat I have used prior to this…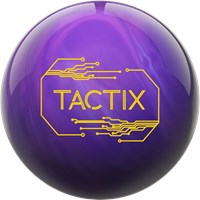 Reviewed: Friday, Aug 2, 2019
Reviewer: trackbowlerBob from pacifica, ca
Track Tactix Hybrid very strrong on medium oil patterns
I like the shape this ball produced. I compared it with the original Tactix and was surprised how much energy the new Hybrid Tactix saved for the pins. It is an overall stronger ball and more angular as well. The QR-9 cover-stock and Starship core are a winning combination. Nice colors as well with polished purple and yellow writing.