Take $5 off your purchase of $50+ today!
Coupon excludes instant bonus items, hot deal items, and gift certificates.
In the 1890's Brunswick began manufacturing wooden bowling lanes, pins and balls. Well over a century later the name Brunswick is synonymous with bowling. From high-performance bowling balls to fun gear for kids, top quality bowling shoes, bags and accessories Brunswick is always a good choice whether you're a beginner or a pro!

Recent Brunswick Reviews
Reviewed: Sunday, Jul 31, 2022
Reviewer: John N from VA, USA
I Like This Ball on Longer Patterns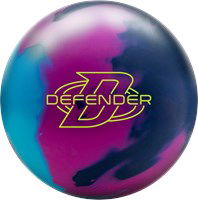 The Defender is that rolly-type ball that is great on longer oil patterns and isn't going to give you that hockey-shape reaction on the backend.

I've had an opportunity to throw this ball on a typical house shot, as well as several PBA patterns. This ball gets down the lane well, but doesn't burn up in the front. I like it on patterns where the volume is greater than 27 mLs and longer than 42 feet. This ball worked well on PBA Shark for example and didn't make me feel as if I was going to lose the pocket given my lower rev rate and slower…
Reviewed: Tuesday, Jul 26, 2022
Reviewer: Sweetpea Bowl from Worcester, Massachusetts
Attitude Control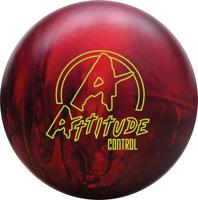 Here is my take on the new Brunswick Attitude Control. The Attitude Control has a low Rg/medium diff. Contra symmetrical core wrapped by a deep red pearl urethane cover finished at 1000 Siaair. My "vitals" are a 405 rev rate with a PAP of 5 9/16 over and 1/8 up. I drilled the Attitude Control with a 50 x 4 x 10 layout. I have used this ball at factory finish. I have tried this release on 2022 PBA Wolf, 2022 PBA Chameleon as well as various THS.
I have recently become a huge fan of the new Attitude series of bowling balls from Brunswick. I am…
Reviewed: Monday, Jul 18, 2022
Reviewer: Bob from Pacifica
Brunswick Attitude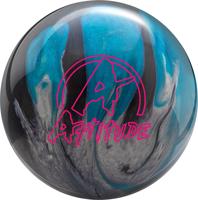 I threw my Brunswick Attitude next to my Ebonite GB4 Pearl as they have very close RG & Differential numbers. I drilled the Attitude at 60 x 3-1/2 x 20 as that has become my favorite drilling pattern. I found the Attitude to pick up just a hair earlier and flips harder down lane giving it a larger overall footprint of about 2-3 boards. I never owned a Hero Pearl but I've been told several times it rolls like the Hero. I do like this ball a lot. It just wants to carry.