Take $5 off your purchase of $50+ today!
Coupon excludes instant bonus items, hot deal items, and gift certificates.
In the 1890's Brunswick began manufacturing wooden bowling lanes, pins and balls. Well over a century later the name Brunswick is synonymous with bowling. From high-performance bowling balls to fun gear for kids, top quality bowling shoes, bags and accessories Brunswick is always a good choice whether you're a beginner or a pro!

Recent Brunswick Reviews
Reviewed: Monday, Sep 6, 2021
Reviewer: TheHopeDiamond22 from Washington
Midnight JAB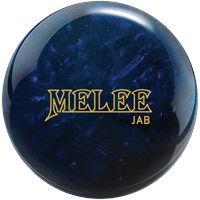 The Midnight Jab is a great add to the Melee line. Tested on a THS. I have the midnight a bit cleaner with a sharper move at the breakpoint over the Blood Red. I'm seeing about 3-5 boards more overall than the Blood Red. The midnight does seem to read earlier in mids. Has a very quick and strong arch like motion. Not uncontrollable. Was able to keep it in front and throw it away with tons of hitting power. 2 Great Jabs are going to knockout the competition.
Reviewed: Tuesday, Jul 20, 2021
Reviewer: Cody G from Ohio
This ball is special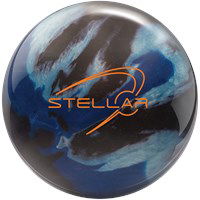 The Stellar is very impressive. This ball is extremely smooth and controllable. This is a great benchmark ball. It is a great step down from the Damn Good Verge. The Stellar is extremely smooth and continuous off the spot. It goes through the pins unbelievably good. It throws the pins with ease. The shelf appeal is fantastic. It feels a spot in my bag that I didn't know I was missing. Nothing else I have is this motion. It is special. Do not sleep on this ball.
Reviewed: Wednesday, Jun 16, 2021
Reviewer: Derek K from Colorado Springs
Great performer beyond the entry level price point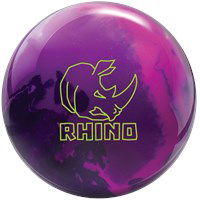 Speed: 17.9
RPM: 480
PAP: 5 7/8 RT x 2 1/4 DN
No-thumb, one league per week, tournaments when I can. Tremendous slouch.

Great performer beyond the entry level price point.

For beginners looking for their first ball all the way to advanced bowlers looking for a ball for when the lanes are dry, the Rhino is a great option. 5 color choices in all, 4 pearl and now a solid resin option with the Magenta/Purple/Navy. Using the trusty Light Bulb core and the R16 coverstock, both have been a staple with the Rhino line for years.

With the…