Recent Radical Product Reviews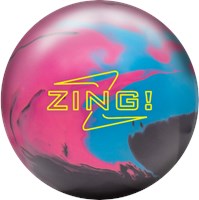 Reviewed: Wednesday, Sep 4, 2019
Reviewer: Como Beach Bowl from Lake Geneva, WI
Must have ball!
Ball Weight: 16 lbs

Ball #1 dual angle layout: 30 x 4 x 20 sanded to 1000

Ball #2 dual angle layout: 75 x 4 1/2 x 30 box finish

BOWLER STYLE

Rev Rate: medium/high 350-400 rpm

Ball Speed: 16 mph

PAP/Track: 4 5/8" over and 3/4" up

COMMENTS
Ball#1 Amazing ball for a fresh THS with a heavier volume in the middle. I'm able to play inside of everyone and have plenty of recovery. I've seen very few balls able to play 20 to 10 in this house and have any hitting power. This Zing has power to spare and does not leave corner pins.

Ball #2 …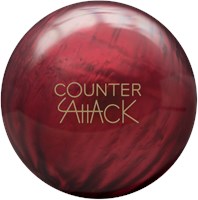 Reviewed: Sunday, Sep 1, 2019
Reviewer: Robert from Sanford, N.C.
Counter Attack Pearl
Counter Attack Pearl,
I'm a lefty. My ball speed is around 15 mph. My Rev Rate is around 275 rpms.
I recently purchased this ball. I was looking for a ball to use on less volume patterns. Well I was very impressed with this ball. It clean thru the fronts and has good length down the lane. My layout is pin to pap 3 3/4" my Val angle is 30 degrees. I recently bowling in a tournament that was wood and low volume. And was able to stay on top of my mark the whole time. It's a great ball for lower volume patterns.

Robert way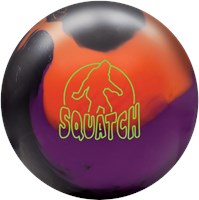 Reviewed: Friday, Aug 16, 2019
Reviewer: Howard from Clarksville, Tn
Yes
Drilled mine 70 X 4 X 25.
With the AI39 solid cover stock, it is the most aggressive to date from Radical. Plus the added hitting power of DynamiCore. So if you are a low speed and low rev bowler you get a huge hook advantage with plenty of continuation through the pins.

With the layout I put on mine, it gets through the heads clean and mid lane read and a strong backend with the continuation that Radical is known for.