Recent Radical Product Reviews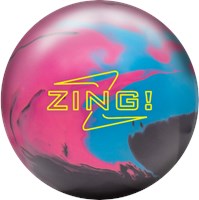 Reviewed: Friday, Aug 16, 2019
Reviewer: Howard from Clarksville, Tn
Zing
Drilled mine 45 X 3 1/2 X 25.

The Zing features a new core design based on the Katana concept, but more dynamic. This creates more drilling options without having to use a balance hole. It has the Forged 2 cover stock that was featured on the Slash. It is very aggressive off the spot, creating a big backend motion. It also features DynamiCore Technology, which creates more hitting power.

With the drilling hat I put on mines. It is going to read slightly earlier than normal for me. It is still clean through the mid lanes and delivers a more…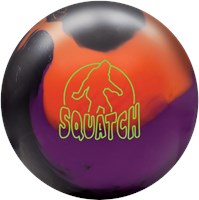 Reviewed: Friday, Aug 16, 2019
Reviewer: Howard from Clarksville, Tn
Yes
Drilled mine 70 X 4 X 25.
With the AI39 solid cover stock, it is the most aggressive to date from Radical. Plus the added hitting power of DynamiCore. So if you are a low speed and low rev bowler you get a huge hook advantage with plenty of continuation through the pins.

With the layout I put on mine, it gets through the heads clean and mid lane read and a strong backend with the continuation that Radical is known for.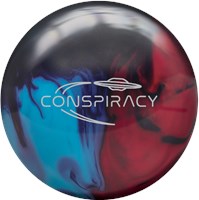 Reviewed: Monday, Jul 1, 2019
Reviewer: DAZZOUTLAW from Clarksville, Tn
Radical has done it again.
The Conspiracy Hybrid fits right between the Solid and the Pearl. I drilled mine 45 X 4 X 40. I wanted a nice smooth arching motion and that is what I got with this layout. What you have here is a very continuous ball and with the Dynamicore technology you also get more transfer of energy from the ball to the pins. If you love to strike then you need to add this ball to your bag. #WOWThatsRadical #ConspiracyHybrid