Take $5 off your purchase of $50+ today!
Coupon excludes instant bonus items, hot deal items, and gift certificates.
MOTIV Bowling has significant knowledge of high quality bowling ball core design and manufacturing. In fact, in the early 1990's that's all MOTIV did! In 2007 MOTIV researched how to make a better looking ball as well. Their patented NeoMark™ graphics eliminates engraving and now MOTIV makes one of the best looking balls with the best core tech inside!

Recent Motiv Reviews
Reviewed: Wednesday, Oct 20, 2021
Reviewer: Nonickles from Cold Spring MN
A new look from Motiv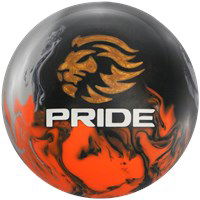 The Pride is a different shape than what I have seen from the company in the past, late midlane revs with moderate continuation. Out of the box at 4000 the ball is very clean (drilled 65-5 3/8"-35) but when scuffed with a used 2000 pad it was closer to a benchmark type of reaction. I drilled a second 45-4 ¾"-75 to try and slow down the reaction time to get that "benchmark" motion I am desperately looking for, it helped but still not what I feel is a "benchmark" ball. I have played with different grit on the Cover but unable to get that super…
Reviewed: Wednesday, Oct 13, 2021
Reviewer: Mark Wilson from Muncie, Indiana
Top Thrill Review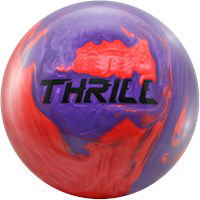 The new MOTIV Top Thrill is our newest dry lane/ high friction ball. This ball for dry lanes offers a bigger core and new cover, a step up from the original Thrill in both core and coverstock technology.  
Developed as a dry lane complement to the Infusion cover, the Turmoil cover provides as much down lane shape with less traction in the oil to allow for use on dry lanes.  When the Infusion balls are too much, the Top Thrill will be a better option.
The Top Thrill has the Halogen V2 which is best for dry lanes, but with a strong enough core…
Reviewed: Saturday, Oct 2, 2021
Reviewer: Chris from Baytown, Tx
Five stars