Take $5 off your purchase of $50+ today!
Coupon excludes instant bonus items, hot deal items, and gift certificates.
MOTIV Bowling has significant knowledge of high quality bowling ball core design and manufacturing. In fact, in the early 1990's that's all MOTIV did! In 2007 MOTIV researched how to make a better looking ball as well. Their patented NeoMark™ graphics eliminates engraving and now MOTIV makes one of the best looking balls with the best core tech inside!

Recent Motiv Reviews
Reviewed: Monday, Apr 25, 2022
Reviewer: Mark Wilson from Muncie, Indiana
Blue Tank Review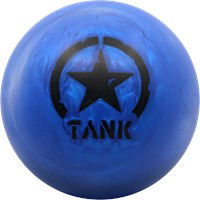 The Blue Tank is the latest ball added to the amazing Tank line from Motiv bowling. This new Blue Tank has the Halogen V2 core wrapped around the Microcell Polymer Frixion M3 Pearl cover. This ball has a Urethane like shape through the fronts and a Resin like down lane motion. This is the perfect ball to get into when you want a smoother ball reaction and the Purple Tank isn't quite strong enough.
Reviewed: Thursday, Apr 7, 2022
Reviewer: Anthony E from Pittsburgh, PA
Best shiny Jackal Motiv has ever made!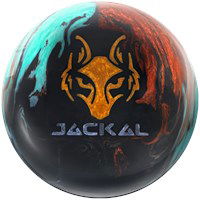 I personally didn't match up that well with the Jackal Flash and the Golden Jackal due to my ball roll, rev rate, and ball speed, but the Mythic Jackal took everything good about both of those balls and combined it into one. The Flash was a bit too clean and fast for my liking and the Golden handled oil well but was too slow off the spot. The Mythic sits directly between the two balls perfectly with just as much response to friction as the Flash and more ability to recover downlane, but handles oil amazingly! I am able to open up the lane…
Reviewed: Friday, Mar 25, 2022
Reviewer: Mr. Consistent from Sparta, MI
Finally found that "magic" ball that just works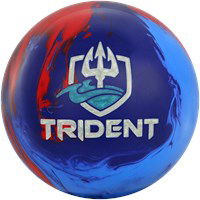 Normally a 190 average bowler, tried several asymmetrical balls from several manufacturers and they usually only work for a game and a half at my house. With the Trident Odyssey, averaged low to mid 200s and the ball worked great all the way through all 3 games each outing. Only con I've found is you can NOT throw this ball slow. If you have a line established and take even a little bit off your speed, this thing will rip across the lane. Has a really nice back end snap and carries very well. Highly recommend.