Columbia Tyrant X-OUT
Don't be afraid to be a tyrant on the lanes with the Columbia 300 Tyrant bowling ball. This ball takes the proven success of the Reflex Solid coverstock and takes it up a level by adding Columbia's Hypershock Technology. Hypershock Technology (HST) is a material that enhances the energy of the bowling ball by reducing recoil off the pins and retains energy. This coverstock will easily cut through heavy oil. The core in the Tyrant produces control, continuation, and versatility by combining a low RG, high differential, and medium mass bias. Those pins won't know what hit them!
BALL MAY BE AN IRREGULAR WEIGHT, CONTAIN IRREGULAR PIN OR TOP-WEIGHT, OR MAY HAVE A SLIGHT SURFACE BLEMISH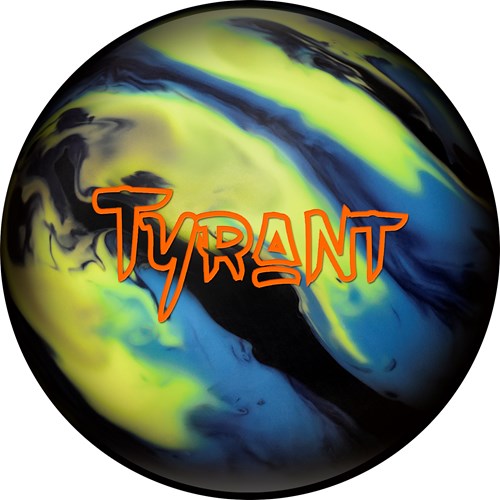 Similar Balls: Same Hook Potential, Lane Conditions & Coverstock as the Columbia Tyrant X-OUT.