Ebonite Cyclone Violet/Gold/Blue
Looking for a great bowling ball at a great price? Look no further than the Ebonite Cyclone! This proven ball offers length and backend reaction on dry to medium oiled lanes. The Cyclone contains Ebonite's Cyclone Torq core and combines it with the GB 10.7 coverstock. This ball is finished with an 800, then 1000, then 2000, working all the way up to a 4000 grit Abralon pad and then polished with the Powerhouse Factory Finish Polish. Wow, all that at a reasonable price. How can you pass that up!?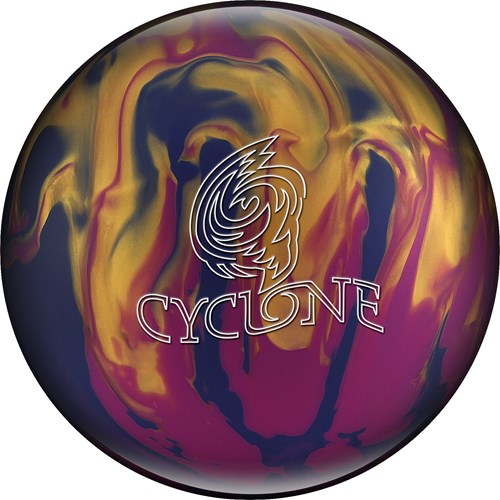 Similar Balls:
These have the same Hook Potential, Lane Conditions and Coverstock as the Ebonite Cyclone Violet/Gold/Blue.